Free Medicare Plan Comparison Simple, Immediate Results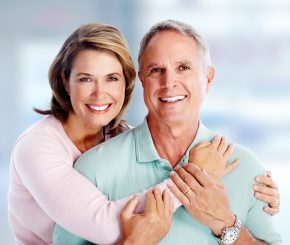 Please Enter Your Zip Code Below
Difference Between Medicare Supplement Advantage Plan
Medicare Advantage Plans with their all-in-one Medicare packages are continuing to maintain their popularity. 
Medicare Advantage Plans can also be a money-saver for those in good health because they usually require lower premiums
However, there are still some very good reasons to opt for traditional Medicare Parts A & B and one of the Medicare Supplement Plans (Medigap). One of those would be if you're already under the care of doctors when you join Medicare and don't want to risk having to leave them. Another reason would be to avoid the copayments or coinsurance that you'd have to pay in a Medicare Advantage program if you're being treated for a chronic condition.
A medicare advantage plan (commonly referred to as a HMO, PPO, or PFFS  plan) usually requires that you stay within a confined network and may require a referral to go to a specialist from a primary care physician.  
Typically a medicare advantage plan requires copays for services that are rendered.  These copays can range from a specific dollar amount to a percentage of the overall cost. 
Often a medicare advantage plan includes prescription drug coverage.  (Unlike a medicare supplement or medigap plan. Take a look at the pros and cons and medigap vs medicare advantage plans.) 
The choice between a Medicare Advantage Plan and a Medicare Supplement Plan can be a difficult one. Your costs will depend greatly upon your physical condition and health outlook at the time of enrollment. It pays to speak with a trained Medicare consultant prior to making your decision.
Please Enter Your Zip Code Below