Free Medicare Plan Comparison Simple, Immediate Results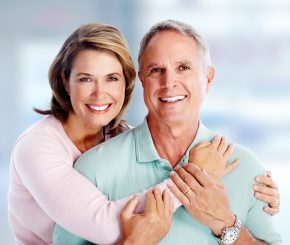 Please Enter Your Zip Code Below
1. You're newly eligible for Medicaid
If you're 65 and below a certain income level, you may be eligible for both Medicare and Medicaid.
First, you must be a resident of the state where you are applying, a United States citizen or qualified immigrant, have a Social Security number, entitled to Medicare Part A, and have applied for all potential income that may be available to you.
Second, at the time of this writing, your monthly income must be below the stipulated income. Your Medicare consultant will have the current numbers.
Qualified applicants may either enroll in a Medicare Advantage D-SNP plan or have certain Original Medicare costs paid for them. These include Medicare Part A premiums (if not free), Medicare Part B premiums, Medicare coinsurance, and Medicare deductibles.
2. You're already enrolled in Medicaid
If you're already enrolled in Medicaid during your initial enrollment period for Medicare, you simply need to decide whether you want to opt for Original Medicare or a Medicare Advantage D-SNP plan. A qualified Medicare consultant can help you decide which option is best for you.
Your Medicare consultant can also help you file the necessary paperwork for medicaid.
It's important to remember that dual enrollees are responsible for purchasing their own Medicare supplement plans if they enroll in Original Medicare. Likewise, Medicare Advantage D-SNP enrollees are responsible for paying the cost for any additional HMO coverage that may be available.
A Medicaid plans consultant can help you select a Medicare prescription drug plan that's right for you. Outside of Arizona? View medicare plans by state and get informed with the latest news and plan options.
Please Enter Your Zip Code Below