Free Medicare Plan Comparison Simple, Immediate Results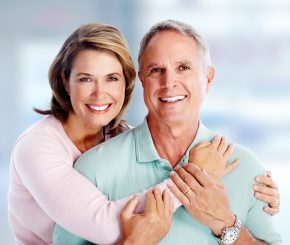 Please Enter Your Zip Code Below
Medicare Advantage Overview
Medicare Advantage plans  are offered by private Medicare-approved companies. When you join one of their plans, your Medicare Part A (hospital) and Medicare Part B (medical) insurance will be covered by them rather than your original Medicare. They'll issue you a separate healthcare card and you'll usually go to one of their doctors or medical centers.
Medicare Advantage plans are sometimes referred to as Medicare Part C or MA plans and offer individuals HMO or PPO options on top of their Original Medicare coverage.
All Medicare Advantage plans  must cover everything that Original Medicare covers except hospice care and clinical research. Those expenses would still be covered by Original Medicare even if you're in a Medicare Advantage plan.
Some Medicare Advantage plans offer extra coverage like hearing, dental and vision. Most include Medicare prescription drug coverage (Medicare Part D).
You might have to pay a monthly premium for your Medicare Advantage plan in addition to your Medicare Part B premium.
Companies offering Medicare Advantage plans may have different rules for you to follow in order for them to manage their costs. Out-of-pocket expenses will vary so it's important to compare plans before you enroll. Some companies have restrictions on seeing specialists without a referral or on going to doctors outside of their network.
Here's a quick list the available types of Medicare Advantage plans in Arizona:
Health Maintenance Organizations (HMO) Plans
If you join an HMO plan, you're usually limited to certain doctors and hospitals in the plan's network, except in emergencies. You may also need to get referrals from your primary care doctor to see specialists or have certain medical tests.
Preferred Provider Organization (PPO) Plans
In general, PPO plans are less restrictive (and more expensive) than HMOs. You're usually free to use any doctor or hospital you want, but you'll pay more if they're not in your plan's network.
Medical Savings Account (MSA) Plans
MSA plans combine lower monthly premiums with higher deductibles. Every month, Medicare deposits money into your medical savings account and you can use those funds toward your medical expenses during the year.
Private Fee-for-Service (PFFS) Plans
PFFS plans allow you to use any doctor or hospital that accepts the plan's payment terms. The plan determines what it will pay the doctors and hospitals you use, and will also determine how much you will have to pay when you get care.
Special Needs Plans (SNPs)
SNP plans provide specialized coverage for people who have certain chronic conditions, people in nursing homes, and people who have both Medicare and Medicaid.
HMO Point-of-Service (HMO-POS) Plans
HMO-POS plans are basically HMO plans that allow you to use out-of-network services for a higher coinsurance or copayment.
 
Please Enter Your Zip Code Below